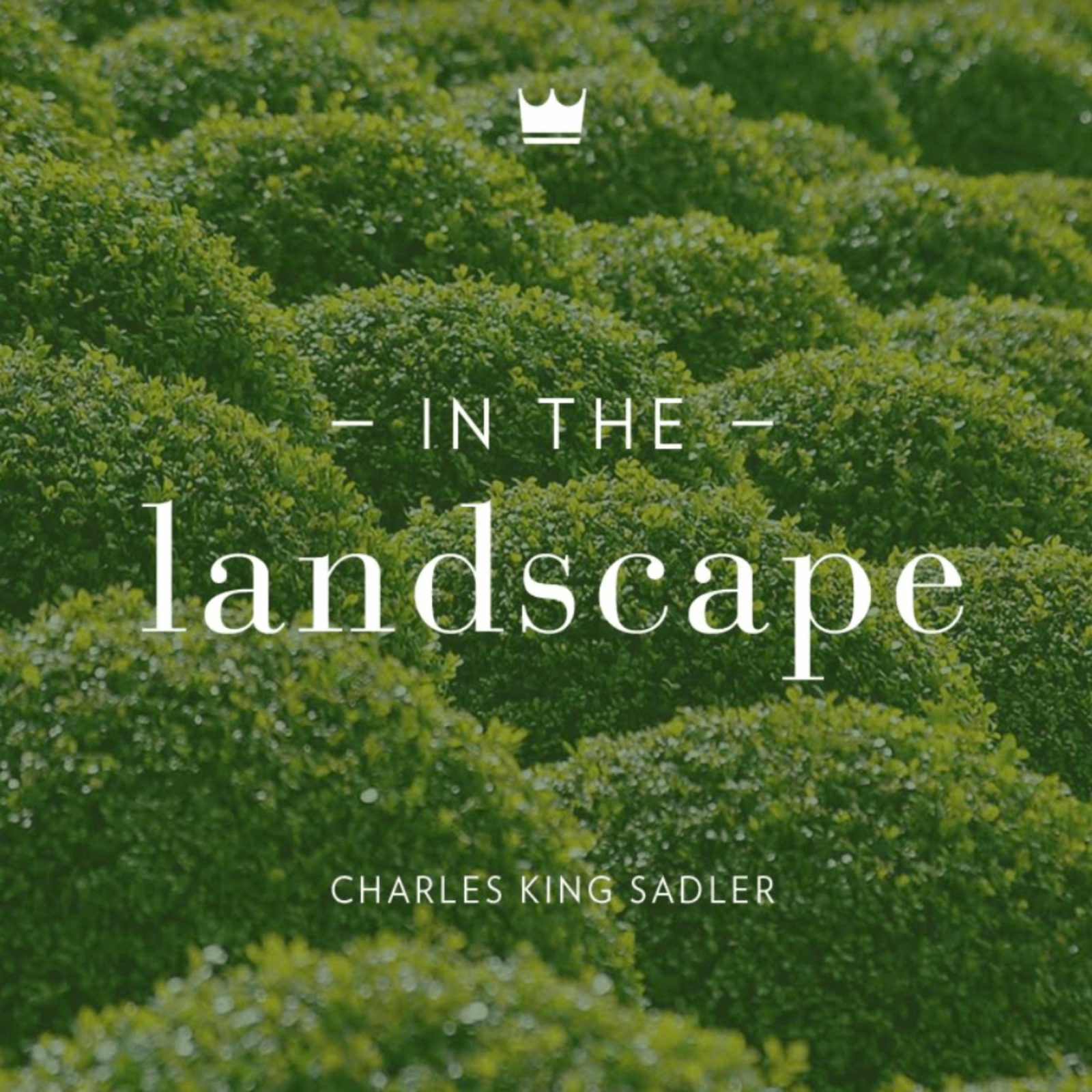 Trees Are Good! This episode focuses on key aspects of selecting, planting, and pruning newly planted shade trees for your landscape project. Your hosts Charles and Kate Sadler share their visits to premiere national tree growers in the Portland, Oregon region. Considering the mature size and shape of the tree you plant has lasting implications for the success of your landscape. We discuss practical tips including structural pruning at planting time and evaluating soil conditions and available irrigation. Visit kinggardeninc on Instagram for images from our nursery visits.
Send questions, ideas, and corrections to connect@kinggardeninc.com, follow us on Twitter at In_Landscape
Scientific Names of Some Species Mentioned:
Live Oak - Quercus virginiana
California Live Oak - Quercus agrifolia
Texas Red Oak - Quercus texana
Water Oak - Quercus nigra 
Some of the growers and gardens we visited in Portland Oregon region: 
J. Frank Schmidt & Sons Co. - wholesale grower of shade, flowering and specialty ornamental trees https://www.jfschmidt.com/
Iseli Nursery - wholesale growers of rare dwarf conifers, Japanese Maples, ornamental trees and shrubs http://www.iselinursery.com/
Portland Oregon Japanese Garden https://japanesegarden.org/
Links to the work of Dr. Ed Gilman - https://hort.ifas.ufl.edu/woody/pruning.shtml
Texas A&M University Tree Selector/ Planting Guide: http://texastreeplanting.tamu.edu/
Arbor Day Foundation https://www.arborday.org/
Tree and Shrub Encyclopedia by Michael A. Dirr: Dirr's Encyclopedia of Trees and Shrubs
Missouri Botanical Garden Plant Finder https://www.missouribotanicalgarden.org/plantfinder/plantfindersearch.aspx
TreesAreGood.org provides the public with educational information about the benefits of trees and how to properly care for trees in the urban environment. The site contains resources from the International Society of Arboriculture, and also provides a collection of reliable tree care information provided by other industry organizations. https://www.treesaregood.org/
Planting the right tree for Energy Conservation - University of Florida http://gardeningsolutions.ifas.ufl.edu/design/landscaping-for-specific-sites/planting-trees-for-energy-savings.html
Join the Conversation!
Follow us on Twitter @in_landscape
Follow us on Instagram at @kinggardeninc
Follow us on Facebook at https://www.facebook.com/inthelandscape
For more about our own landscape design practice visit: www.kinggardeninc.com
Acclaimed Landscape Design and Care Artist, plus ISA Certified Arborist Charles King Sadler,ASLA,ISA has been sought after for consulting and training in landscape design restoration and care by top landscape architecture firms and horticulturalists throughout North America and in Europe, and he has designed and cared for some of the finest properties in North American. Charles builds on over two decades of experience working on over 600 landscapes. Charles received his fine arts education from the Rochester Institute of Technology, and his Landscape Architecture training from SUNY-ESF; school of Environmental Science and Forestry, Syracuse University Campus.
Send comments, questions and corrections to connect@kinggardeninc.com. We look forward to hearing from you!
We have offices in Houston, TX, Greenwich, CT and Hastings-on-Hudson, NY, but we visit gardens everywhere we are asked to go.
Music: https://www.purple-planet.com
Sound Editing: Podcast Motor
Podcast Logo: Dyad Communications
Visit www.kinggardeninc.com/in-the-landscape for full show notes, links to additional resources, transcripts of episodes, host bios and more!